Welcome to the Jewish Renaissance Medical Center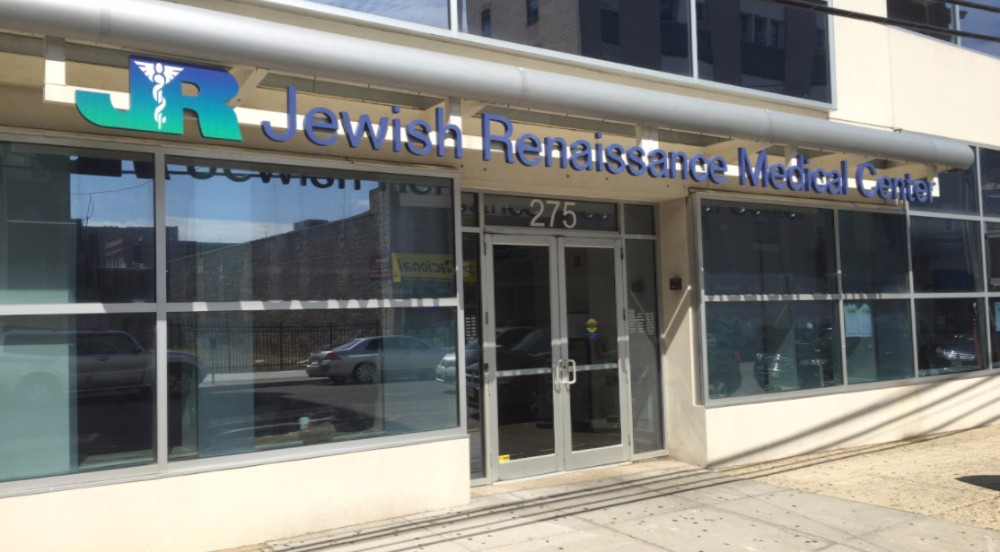 The Jewish Renaissance Medical Center is here to deliver quality primary and preventive medical and dental services to our community. As a JRMC medical patient, if you're feeling sick or have an urgent (non-life threatening) medical problem, we're here to help. 
Hours of Operation:
Monday: 8:00am to 8:00pm
Tuesday: 8:00am to 5:00pm
Wednesday: 8:00am to 5:00pm
Thursday: 8:00am to 8:00pm
Friday: 8:00am to 5:00pm
Saturday: 8:00am to 4:30pm
If you're having a medical or mental health emergency, call 911 or go to your nearest Emergency Medical Department.
Marketing on 03/15/2017

Linda Peloquin, a Registered Nurse and Coordinator of Centering Pregnancy at Jewish Renaissance Medical Center interviewed with New Jersey Radio Station 101.5 about our partnership with March of Dimes.

Marketing on 03/13/2017

Marketing on 02/22/2017