We welcome the AmeriCorps VISTA program to the Jewish Renaissance Family of Organizations (JRFO).
Our AmeriCorps VISTA team have proven themselves to be an invaluable asset to the JRFO, with Vista members serving at many of the sites within the organization. Their hard work and dedication to service has been essential in our mission to strengthen our community. 
What is AmeriCorps? See FAQs here.
---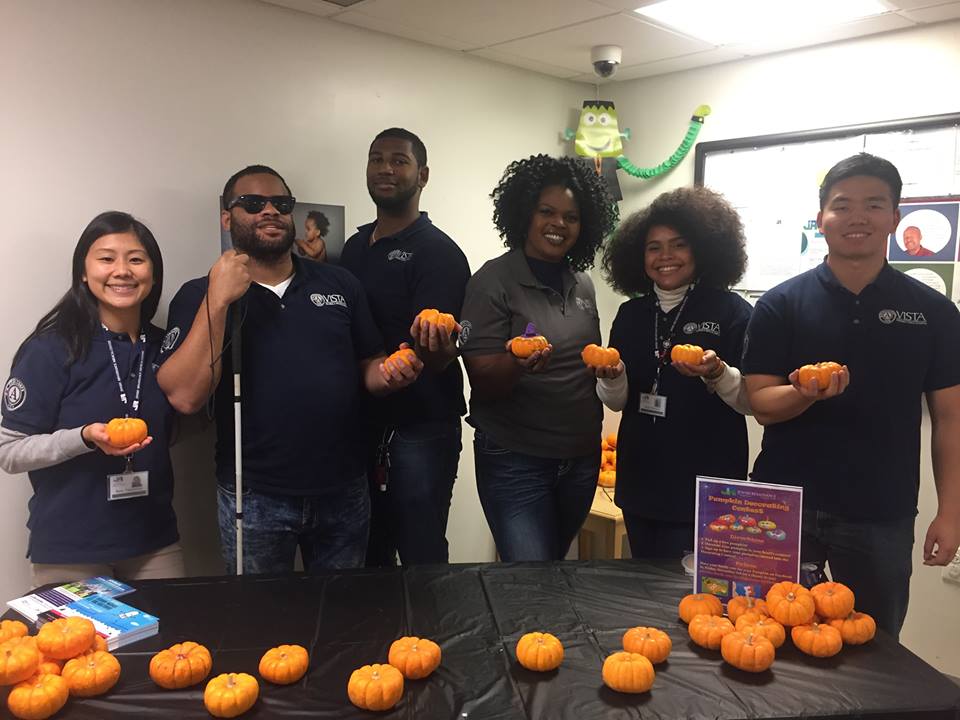 Meet the VISTAs
AmeriCorps VISTA Testimonials - Why did you join?



Miriam (Mimi) Merkin, AmeriCorps VISTA Summer of 2017 (JRMC

"I joined AmeriCorps VISTA because I hope to better inform and engage the Perth Amboy community about JRMC services and programs. I am looking forward to utilizing and improving my skills in order to serve the community."




Amanda Tse, AmeriCorps VISTA 2016-17 (JRF)

"I became an AmeriCorps VISTA to return to my hometown and give purpose to my work as I develop my passion for a career in healthcare."




Mayra Aburto, AmeriCorps VISTA 2016-17 (JRMC)

"To increase my professional skills in order to be of the best service in educating and providing healthcare resources to my own community."




Scott James, AmeriCorps VISTA 2016-17 (JRMC)

"To join a cause dedicated to improving the health and quality of life of underserved communities in our country."
Former Vista Testimonials
Aimee Ulep, AmeriCorps Vista 2015-16 (JRMC)

"To spend a year in service helping bring awareness to and fulfill the medical needs of people in economically and medically underserved communities."

Matthew Riedinger, AmeriCorps Vista 2015-16 (JRMC)

"To serve my country in a way I can give back to the community."