Women's Health Initiative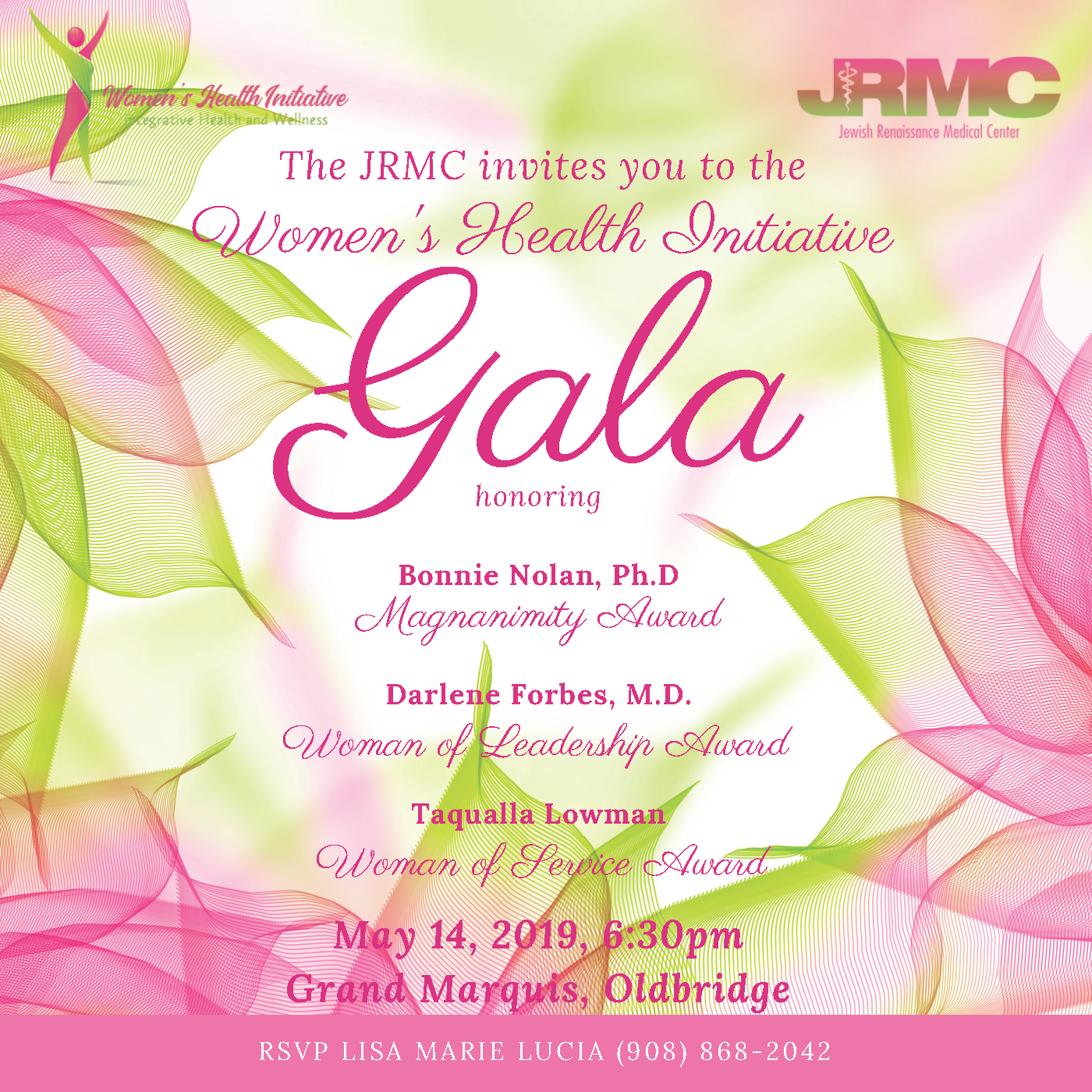 The Jewish Renaissance Medical Center (JRMC) has been providing education, resources, and preventive care and personal health management to the City of Perth Amboy and it neighboring communities for over 20 years. Each year, the need for education and awareness for women's health increases. In Middlesex County, there are 421,000 females of which 38.2% are the age 40+. In addition, the JRMC has served 26,000 patients of which 60% of which are women.
This year, we're aiming to raise $100,000 to fund the Women's Health Initiative, mission is to increase access to health, expand our reach on education and awareness to save lives that will include mammograms, nutrition, and other vital services integral to a woman's healthy mind and body, regardless of income.
On May 14, 2019, at the Grand Marquis at 6:30pm, we are hosting a fundraising gala to honor the following individuals and raise money by sponsorships and advertisements in our event program.
Bonnie Nolan, Ph.D
Darlene Forbes, MD
Taqualla Lowman
We have included a list of sponsorship levels to place an advertisement in our event program.
The JRMC will send a tax acknowledgement letter at the end of the year, unless it's required before-hand.
If your company is interested in being our official event sponsor, please reach out to us at (908) 868-2042].
We can't wait to hear back from you.