The Jewish Renaissance Medical Center is proud to be an FQHC. 
The Jewish Renaissance Medical Center is one of 23 Federally Qualified Health Centers in New Jersey.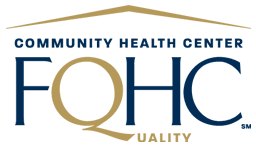 ---
What is an FQHC?
An FQHC, or Federally Qualified Health Center, is a nonprofit or public community health center that fulfills certain health service criteria and receives specific government reimbursements and funding.
What do FQHCs do?
FQHCs do a lot, but the most important services we provide are:
1. Comprehensive primary care. FQHCs offer primary care for all age groups, as well as mental, substance abuse and dental health services. We also partner with other community, health, and social organizations to make sure patients have access to a full range of care. 
2. A sliding fee discount program. Sliding fee programs are based on an individual's income and family size. They allow patients to pay based on their ability to pay so that you never have to pay more than you can.
3. Service to a Medically Underserved Area or Population. Medically Underserved Areas and Populations, or MUA/Ps, have limited access to medical care or have higher medical needs than services available to them. In other words, we provide health services to the people who need them most.
4. Services for all. We will provide you with medical care regardless of your ability to pay and regardless of your insurance status. We will work something out for you. We can even help you get temporary insurance.
What kind of federal funding do FQHCs get?
FQHCs get government reimbursements under Medicare & Medicaid. They also qualify for federal funding through Section 330 of the Public Health Service Act, but they do not necessarily have to receive the funding to be considered an FQHC.
Why are FQHCs so important?
FQHCs level the playing field. We will not deny you healthcare because you do not have insurance, you are not a U.S. Citizen, or you cannot afford medical care. FQHCs exist to provide care to everyone who needs it.
---
Learn more:
What are Federally Qualified Health Centers?

Federally Qualified Health Centers (FQHCs)

Federally Qualified Health Centers (FQHCs) Center